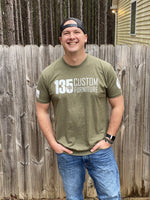 Founder & Designer
Barak Wood
A veteran and former LEO, Barak Wood turned his passion into a career to start 135 Custom Furniture.
Barak started building furniture in his spare time at the Sheriff's department and soon after the commissions came rolling in for his custom, handcrafted furniture. A patriot to his core, Barak's wavy American flags quickly became his signature product.
135 Custom Furniture is a small, family-run business in the heart of Milledgeville, GA. Running this business full-time has allowed Barak to spend more quality time with his wife and daughter as they prepare for the arrival of their son.
Military, LEO, and Emergency Services Flags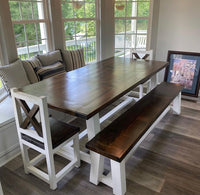 Custom Furniture Available
From tables and chairs to drawers and bed frames, 135 Custom Furniture can bring your custom design to life.
Check out our Instagram page to see our latest custom designs, and send all inquiries for custom furniture to our email: barak.wood@gmail.com
Large items, such as tables, are available for pick up only. We are located in Milledgeville, GA.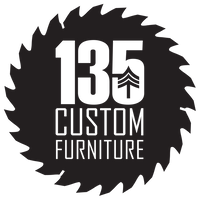 Free Shipping!
Please allow for a 6 to 7 week turnaround time. Thank you!